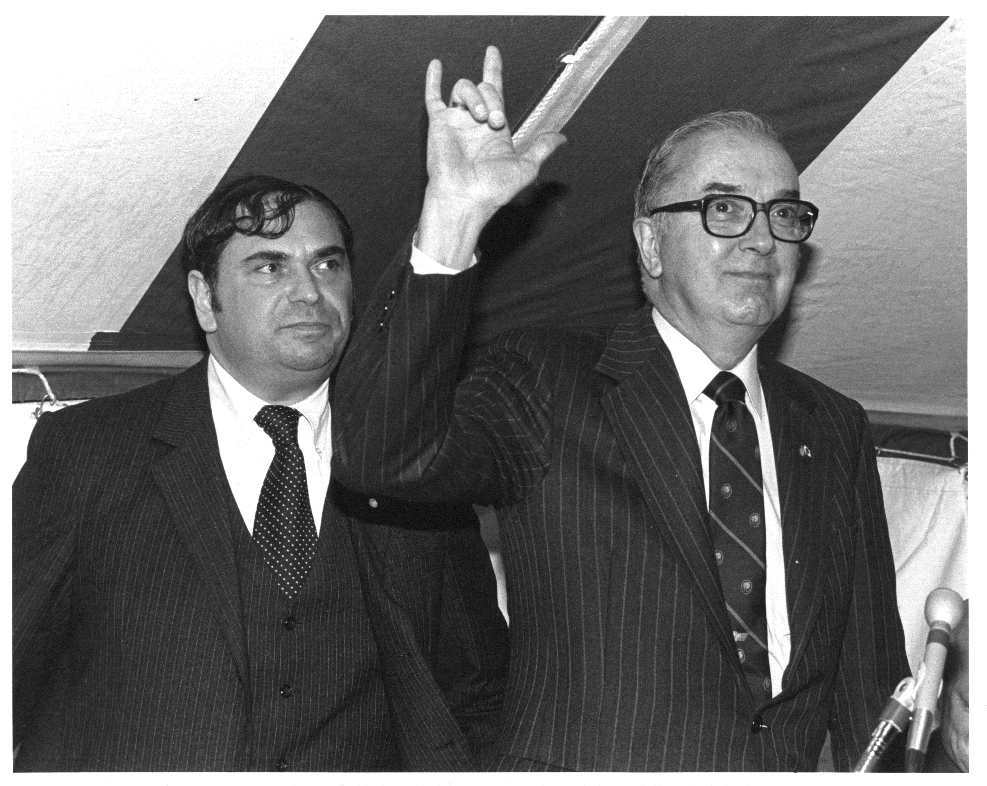 As a valued supporter of The Conservative Caucus, I wanted to let you know that TCC's founder, and my dear friend, Howard Phillips, passed on peacefully over the weekend at the age of 72.
Howard was one of the first conservative lions, one of the first people to stand up and fight for small government values, at a time when being a principled conservative wasn't popular in either party.
Back in the 1970s, the Republican Party was shifting farther and farther to the Left. Howard was working for President Nixon back then, and he could've turned a blind eye to this leftward tilt, and continued a successful career in Republican politics.
But that's not the kind of man Howard Phillips was.
Howard was, more than anyone I've ever met, a man of principle. He was, in so many ways, the compass for the conservative movement – a man who could always be trusted to stand by his beliefs and his conservative principles.
That's why, in 1974, he left the Nixon Administration and founded TCC, to make sure that conservatives wouldn't have to compromise these principles any longer.
Thanks to Howard's hard work, and his ability to galvanize the silent majority of conservatives, TCC succeeded more tremendously than anyone could've suspected.
As one of the first conservative grassroots organizations in our country, Howard made sure TCC gave a voice to the millions of Americans who knew, as he did, that our country was going in the wrong direction – and made sure they had the tools and resources to stand up and fight.
Howard was a man who believed in the power of conservative principles – and in the righteousness of the American people.
And, just as importantly, he believed that if conservatives stood up for their beliefs, they could take back this country – and, time and time again, that's exactly what happened.
I first worked with Howard here at TCC back in the 1970s, and I succeeded Howard last year as chairman.
And when I took this new role with TCC, I knew I'd have big shoes to fill, after everything Howard accomplished not just for TCC but for the conservative movement as we know it.
Everyone at TCC is working hard to appropriately honor Howard's tremendous legacy. We're going to carry on the fight to bring back our nation's conservative values, just as he would have wanted us to.
Thank you again for your continued support of TCC, and I hope you'll keep Howard Phillips, as well as his wife and his six children, in your thoughts and prayers.
Sincerely,
Peter J. Thomas
Chairman
The Conservative Caucus